Category: Dania Ramirez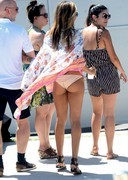 August 16th, 2016
Haven't really seen Dania Ramirez since Heroes but here she is, in a bikini, at the 4th Annual Just Jared Summer Bash in LA! Not the biggest butt but a nice butt.
Famous booty exposed: Mr. Skin
March 29th, 2011
Dania Ramirez looking pretty damn sexy at Nylon Magazine's 12th anniversary issue party. I thought she was smokin' when she was first on Heroes and kinda fallen off since then but still looking good.
Celebrity scandals: Really Celeb
July 20th, 2010
Dania Ramirez is featured in the latest issue of Maxim magazine and here is a video from the shoot! I love this girl, she is simply beautiful!
June 23rd, 2010
Dania Ramirez was looking quite tasty in a tight dress for the premiere of Entourage season 7! Kudos to the photographer for plenty of booty shots too.
When Hollywood goes hardcore: Mr. Skin
April 21st, 2010
Woah, Dania Ramirez really tore up the red carpet at the premiere of The Losers looking fine as hell! She's not in the movie.. it seems like her acting career is going down the drain actually. Tits are looking right in that dress!
Explicit celeb fakes: Celeb Defamer
January 14th, 2009
Damn, this woman = SEX!
If the video is dead please report by sending me an e-mail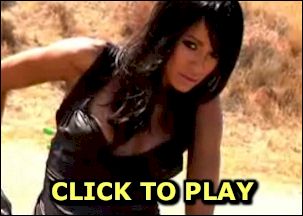 October 20th, 2008
Dania Ramirez has to be one of the most underrated babes on tv. She's been looking sexy as hell on this season of Heroes when they got her a bit more cleaned up. Her skin always looks smooth as hell.
Nude movie stars: Mr. Skin


April 28th, 2008
She is sexy as always. I think that skirt is see through as well, even though you cant really see anything.
Nude celebs: Latin Movie Babes


March 26th, 2008
Her story line on Heroes was garbage but damn she is fine.
Nude celebs: Latin Movie Babes