Category: Rosario Dawson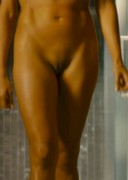 October 24th, 2016
I watched the movie Trance over the weekend and I gotta say.. I'm pretty pissed that nobody has ever told me about this movie before!! Not because it was so great but because Rosario Dawson's amazing nude scene!! What a fantastic view of her completely shaved pussy!! I'm not a big pussy licking fan but that pussy begs to be tasted!! Damn!
The Best Celeb Sex Tapes: Vivid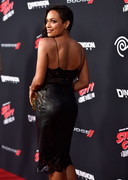 August 20th, 2014
Here's Rosario Dawson looking hot at the red carpet premiere of Sin City A Dame To Kill For in LA! She's always yum!
The Best Celeb Sex Tapes: Vivid
April 23rd, 2013
An intimate chat with gorgeous actress Rosario Dawson on the set of her GQ magazine shoot! Can't get enough of her..
September 17th, 2010
Here's Rosario Dawson looking damned sexy at the 2010 MTV Video Music Awards. I like her choice of dress.
Porno toon parodies of movies: GoGo Celeb

September 24th, 2008
Whats hot about Rosario Dawson is that she got her big mouth open all the time. Its like a constant invitation to put your dick there. I bet she gives a mean blowjob. Anyways, Im not really posting these because of her mouth but because her titties are looking damn fine in that dress.
Nude movie stars: Mr. Skin


July 8th, 2008
Ive always liked this girl. Check pic #3 for the see through titty.
Nude movie stars: Mr. Skin


October 16th, 2007
Why else would her nipples be so erect?
March 12th, 2007
She looks like she would be part in some dungeon sex orgy… not that there is anything wrong with that.

July 15th, 2006
Here is Rosario Dawson at the premiere of Clerks 2. These pics makes me really look forward to Sin City 2 and to see Rosario dressed up in slutty outfits again!