Category: Aurora Jolie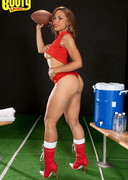 March 6th, 2014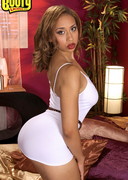 December 11th, 2013
May 28th, 2012
I'm not sure what happened to porn star Aurora Jolie? Did she retire or something? Either way, this video serves as a good reminder of how hot she is!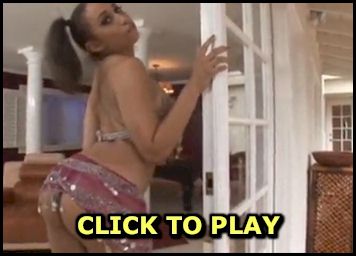 May 11th, 2010
Aurora Jolie just got done doing a photo shoot and posing topless in front of the camera made her horny so she moves to the back and breaks a dildo!! Very hot video!
If the video is dead please report by sending me an e-mail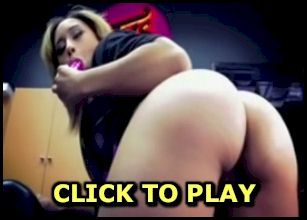 April 15th, 2010
I've been on a real Aurora Jolie binge lately.. just can't get enough so here is another set of Aurora being completely naked in the kitchen. It would be sweet to have her make me a sandwich while in the buff.. got to get my pre-sex snack ya know!
Pictures from: Eye Candy Modeling
February 10th, 2010
Porn star Aurora Jolie is naked on an exercise ball which is pretty awesome even though she doesn't need any exercise in my opinion! That body is RIGHT! Is she still doing anal only or did anyone get to hit that pussy yet? I'd love to be the first one.
Pictures from: Eye Candy Modeling
One of the best sites for ethnic models!!
October 28th, 2009
This is how I feel all women should dress in time of winter. Just a jacket with some boots. No pants, panties, tops or bra's allowed. Think it'll be too cold? its ok, you gotta sacrifice comfort for sexy sometimes.
Aurora Jolie always look so fuckable.. especially with her vagina exposed like in this set.
Pictures from: Eye Candy Modeling
July 20th, 2009
Porn star Aurora Jolie got a bit of a western theme going on in this set, and more importantly she also gets naked. She often gets credited for having such nice natural tits but as you can see, she clearly has a phatty to the back as well!
Pictures from: Eye Candy Modeling

September 16th, 2008
Nikara is one of my favourite pornstars so its nice to finally post some pictures of her. Not sure what the hell took so long? She got a great ass and great tits. I'll see about getting some hardcore shots of her in the future.
Pictures from: Voyeur Media


January 23rd, 2007