May 8th, 2021
Posted in Articles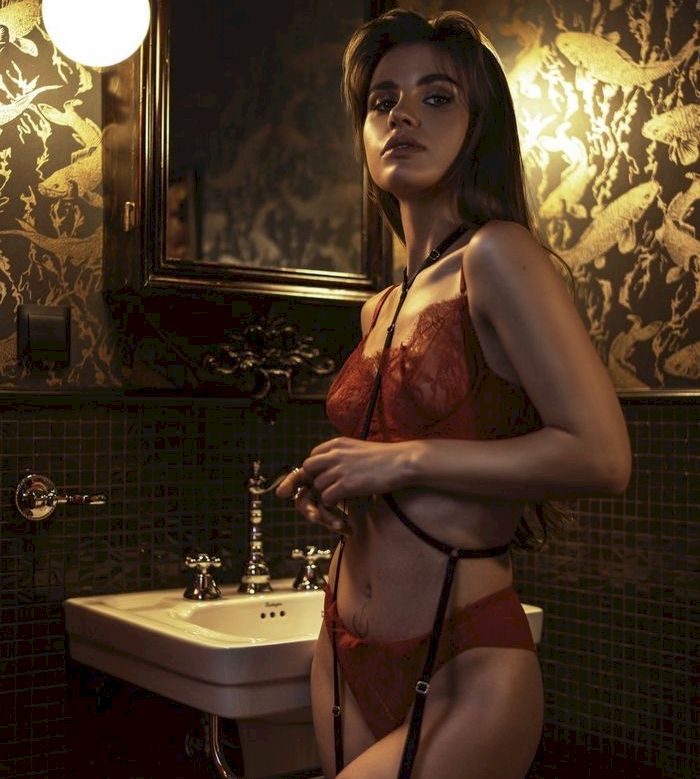 The local cam girl is enjoying her spot in the limelight as the pandemic drives surge in demand for their services, which could translate into better conditions for models.
Cam girls, cam sites, or sometimes just known simply as "camming", are starting to get a lot of attention, and not just from their clients. Mainstream media outlets have recently caught on to the surge in demand for cam sites, and have investigated nearly all aspects of this erotic pastime, from the history to the one-on-one interviews with the models themselves. A Local cam girls is featured in revealing and enticing thumbnails, strewn across the homepage on sites like 121girls.com, inviting (of age, of course) customers in to enjoy the fun ready to be had.
Camming is nothing particularly new, but recently, it's been seen to be carving out an incredibly lucrative, and socially important, niche in the porn industry. Allowing for safer and more collaboratively represented communities. Which has in turn created entirely new paradigms of business strategies, including ways to pay and how far your buck will get you. But is the latest advance in the business built to last? Or will it fizzle alongside of the pandemic?
Prior to Pandemic Life
Even before the global pandemic created absolute upheaval in our lives, changing everything from the way we shop to the porn we watch (yes, "quarantine porn" is now a pretty highly ranked search term); people had been trying to figure out how to get technology to reach the erotic demands of our given era. From the famous flappers of the 1920s, to the big booted strippers that 90s rap loved to write ballads about, we ( as a global society) have seemingly always been fascinated with finding ways to flex our technological muscles in order to soothe our sensual needs.
While the webcam was a ubiquitous product since the time of most modern smartphones, being integrated into nearly every communications device we now own, it actually got its start as early as 1991. When the now well-known device was first developed in order for researchers to keep a close, albeit remote, eye on their black brew of choice. Researchers at the Cambridge University Computer Science Department built the first functional webcam to lay eyes on a very different type of erotic experience— the exploits of their communal coffee pot.
While definitely less sexual in nature, it nonetheless opened a door into voyeurism that had never before been possible. Full surveillance of an object away from the viewer that required no tape, no film, and technically— no storage. By 1994, the internet began to blossom into the digital playground that it would one day become, and the webcam was there. By 1996, JenniCam, perhaps the godmother of all modern-day cam girls, allowed interested internet users to watch every aspect of the everyday life of Jennifer Ringley. The unfiltered, unedited, live stream of Jennifer's life captivated audiences and art critics alike. Leaving nothing off-limits or left to the imagination, Jennifer dedicated years of her life to the minute-by-minute documentation of her life— including her sexual exploits.
Acceptance of the Local Cam Girl
While JenniCam was just one of the many "lifecasters" of the time, creating a number of Hollywood spinoffs like MTVs The Real World and the blockbuster hit The Truman Show. But for a number of fans, it wasn't the doldrums of everyday life that really caught their attention, but instead the intimacy of interacting with another person, even if miles apart.
Cam girls, or sites that devote themselves to connected customers with erotic performance artists and models, blew up in the late 90's and only continued to grow in the following years, as these services offered something truly revolutionary, especially for the growing number of introverts and basement dwelling geeks— the promise of getting to enjoy intimate moments with a fully consenting partner, that only required as much interaction as the customer was comfortable with. Suddenly the realism of your local stripclub had amalgamated with the raw sexuality of pornography. Where you could choose to digitally insert yourself into the situation at hand as often, or as little, as you pleased. Opening up an entirely new outlet for those of us who prefer our social interactions to be limited, but our eroticism to be genuine.
Since the global pandemic has resulted in strict lockdown measures taken throughout the world, demand for webcam services has skyrocketed. Which has meant that more local cam girls— often referred to as models— are not only finding more work with higher demand, but also a greater acceptance of the work they do. Which will (hopefully) inevitably lead to better representation, legal protections, and pay scales. Regardless of whether or not this will be the case, camming sites and the local cam girls that populate them are surely to be around until the next technological revolution leads us to greater heights.
Add a comment »
Updates from the
Niklas Network:
| | |
| --- | --- |
| | Curvy amateur model Pia Bunny not leaving much to the imagination in these lingerie selfies! Via Boobie Blog. |
| | Candids of British reality star Lystra Adams looking very sexy while out and about! She looks thick in all the right places. Via The Nip Slip. |
| | Thick and big booty babe Tokyolynn is in the kitchen making a smoothie when her walks in and he can't help himself! Via Boobie Blog. |
| | Nice surprise of Tinashe posing topless and showing ass for a new photo shoot! Via The Nip Slip. |
| | Hot porno with Michelle Martinez wearing Day of the Dead body paint while getting fucked! Via Porn Foolery. |